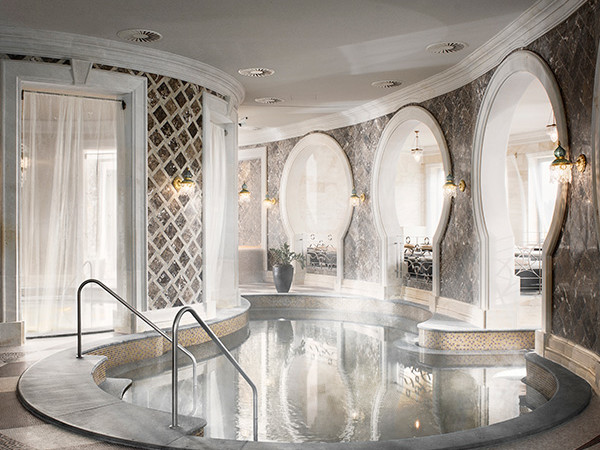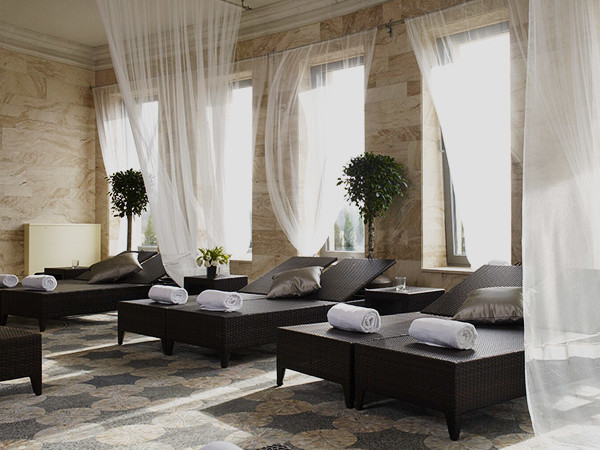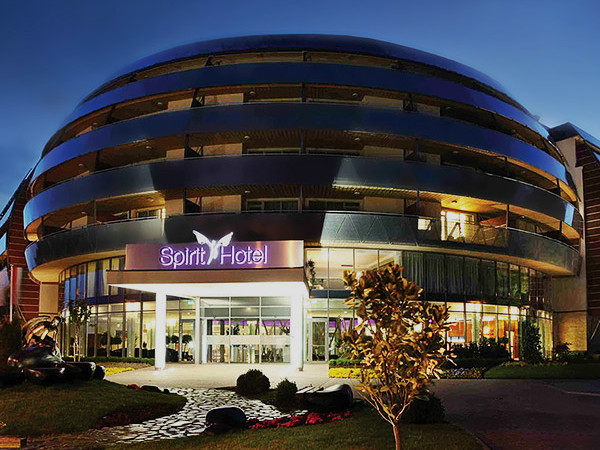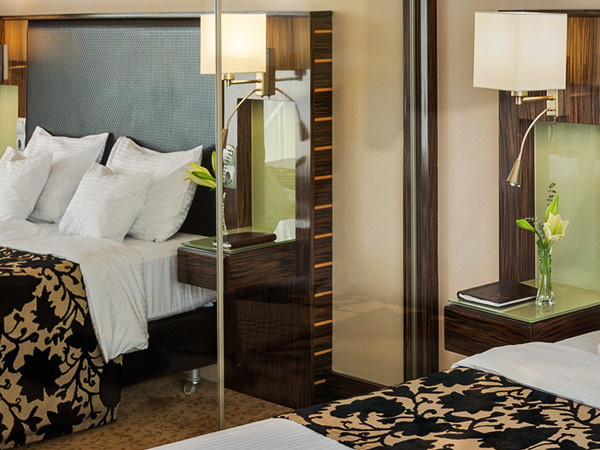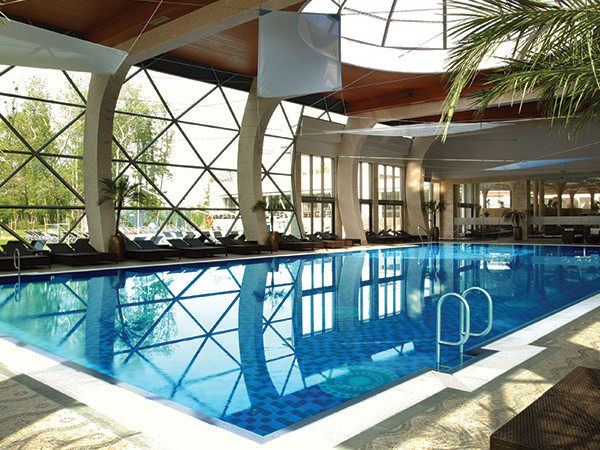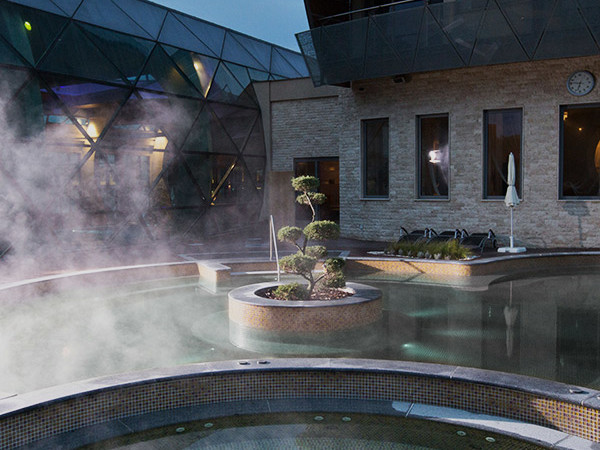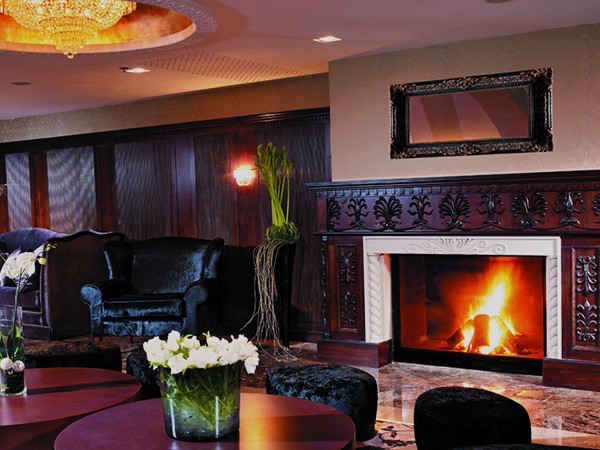 The Spirit Hotel Thermal Spa***** in Sárvár, the latest five-star-hotel in Hungary, opened its doors in the spring of 2008.
The hotel lies close to the "seven lakes" of Sárvár and is surrounded by beautiful forests, while the centre of town is only a 15-minute walk.

The Spirit Hotel is one of the most unique hotels in Europe and was recently named the Best Spa Hotel in Hungary.
Its intriguing forms, distinctive construction and wonderful rooms are in balance with the surrounding countryside.

The hotel's 273 individually and elegantly furnished hotel rooms and suites, each equipped either with balcony or terrace, await guests in absolutely peaceful surroundings.
Guests may, as an extra service, choose from oriental-style round beds, fantasy corners or whirlpools in certain room types. All these meet the demands of a five-star hotel.

The luxurious spa area – an enormous 10,000m² - has 22 pools and a large therapy and medicinal spa centre unique in Europe. Our innovative medicinal services are based on the famous hot mineral springs of Sárvár.
The hotel has its own hot mineral spring - a 250 million-year old source of pure, natural and uncontaminated mineral water hidden exactly 1,056 metres deep in the ancient rocks beneath the hotel.
All of the hot mineral spring pools at Spirit Hotel are permanently supplied with fresh, pure water from the hot spring and are continuously refreshed.

The hotel also offers a well-equipped fitness room, bowling alley, squash court and two tennis courts. In the surrounding area you can enjoy Nordic walking, cycling and horse-riding, among other things.

With its own hot mineral spring, its location near the seven lakes of Sárvár and its incomparably beautiful and peaceful surroundings, Spirit Hotel offers the perfect getaway from the stresses of everyday life and is a matchless destination for those seeking true relaxation.