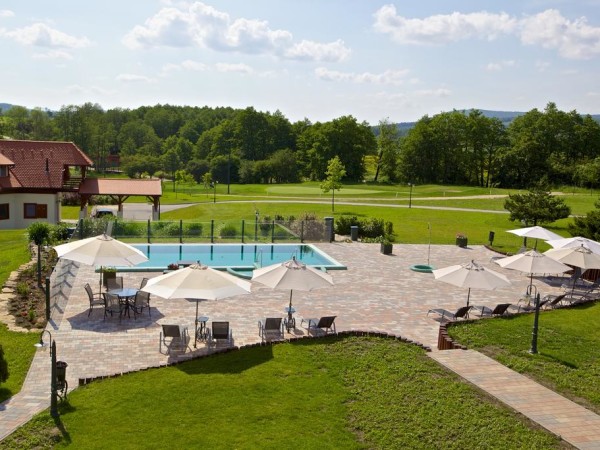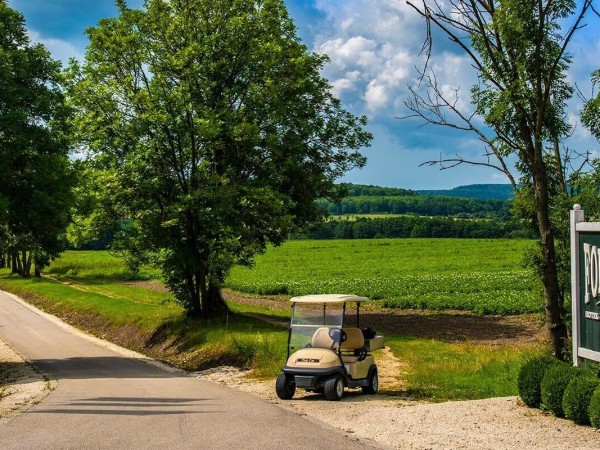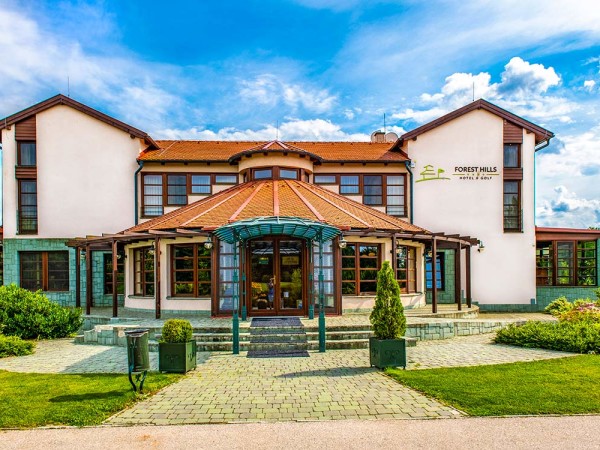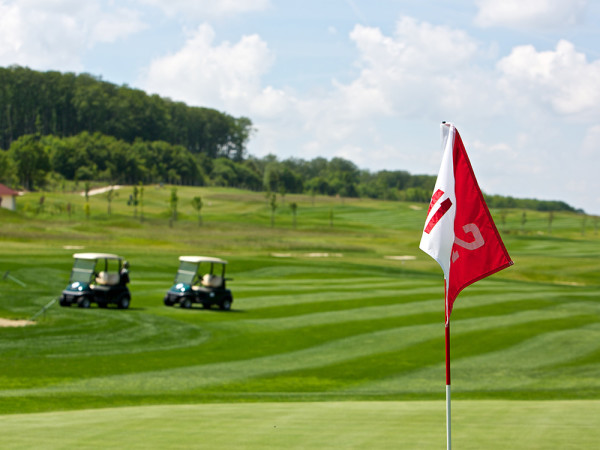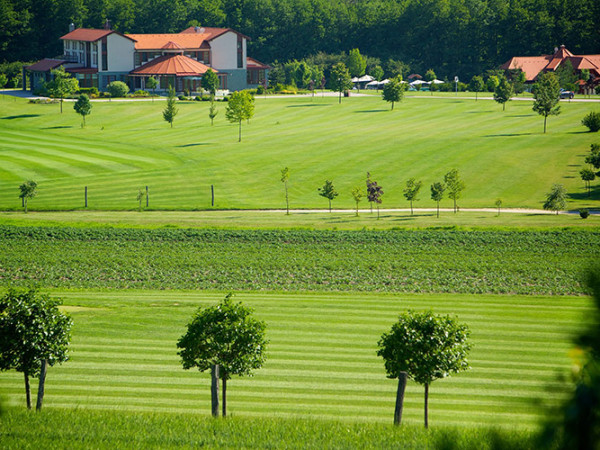 The Forest Hills golf course is quite unique in Europe as they have 9 greens but 2 "sets" of tees for each hole, therefore offering 18 unique holes.

The course provides an enjoyable and comfortable, but challenging game for even the most avid golfer amongst us.

The course was built on only 30 hectars, but the limited space was well used.

The two "sets" of tees are for Pro's, Amateur Men and Women and Seniors.

On 2 of the holes you will find that parallel fairways are running towards the green even more margin for error.

Among the club's services members and guest can enjoy e-cart, trolley, covered driving range tees, chipping, and putting greens, golf academy.

The clubhouse with its relaxed atmosphere provides quick snacks and in the hotel restaurant guest can enjoy the culinary delights.

Type: 18 holes; PAR: 72; Landscape: parkland, slightly hilly, meadowland.